eVIR – ERP
Enterprise Management System
from the cloud, anywhere, anytime
Can't meet the deadlines?
Struggling with your current billing software?
Is your inventory management inconsistent?
Tired of "copy-paste" transmission of data?
Are you accumulating error after error due to increased administration?
Tired of having to double check everything?
Are your processes opaque?
Do you also need it in English?
It doesn't have to be like this!
Make your life easier and choose eVIR Standard!
eVIR helps your work 0-24 hours, 7 days a week.
eVIR is more than just an invoicing software: it's a complete business management system, an ERP.
Invoicing – Inventory management – Finance – Logistics – Webshop links – Documents – Contracts
and much more!
Some arguments for eVIR
Why choose us?
More than 20 years in the business
Continuous improvement by a Hungarian developer team
The programme complies with current Hungarian legislation
Easy to use from any device
Can be used from home, from anywhere, without a VPN connection
eVIR can automatically send the invoice to the customer's email address after it has been issued
Sending of invoices automatically can be done in bulk based on the settings in the contract register
Easy to connect to any webshop
User-friendly

Support
Our subscribers
Some who have already chosen eVIR

"I have been using eVIR since April 2021.
The eVIR modules and functions are clear, logical, easy to use, and have extra features in addition to billing.Any problem, you get help almost immediately, there is always someone to solve it if something gets messed up. It's completely user-friendly.
I especially like the fact that you can search for all the data in it, any changes/improvements we have requested so far have all been completed quickly, I look forward to being able to attach attach the attachments to the invoices and send them out with them.
I would recommend it to others for the reasons described above."
Krisztina Gombos
Hertz
Translated by DeepL

"Our company, KaraTech Ltd has been using the eVIR system for more than 5 years. As a business management system, eVIR meets all our needs. What we like most about it is that if we have a problem, they are ready to provide expert help when we contact their customer service, even if it is not specifically an eVIR function. About 1.5-2 years ago, we got to the point where we activated the WooCommerce link in the system, which was already in place, and it has saved us a lot of man-hours since then. When the need arose for a convenience upgrade that did not yet exist in eVIR, but was necessary for our webshop or management, the BC.HU Ltd staff developed and tested it in 1-2 days, and it has worked perfectly ever since. The system has a lot of features, everyone can find the modules they need. I can recommend eVIR to all small, medium and large companies looking for a business management system backed by a fair, well communicating, flexible, expert and, last but not least, reliable team."
Kara Tech Ltd.
Managing Director
https://aszivattyus.hu/ webshop
Translated by DeepL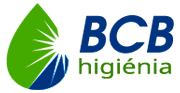 "We use the eVIR system in conjunction with UNAS webshop. We don't have to use different programs for different tasks, we can manage everything in one system. This is very convenient. It's particularly reassuring that the software is backed by an excellent team, both professionally and in terms of people.
I would choose eVIR again."
Translated by DeepL


"Since 1 April 2021 we use eVIR
benefits:
– transparency
– easy to use, user-friendly
– easy to manage, easy to file, easy to process
– export to xlsx, csv
– invoice history can be tracked"
Zsuzsa Magos
Hertz
Translated by DeepL

"As we work in a very specialised business, it was essential to develop an internal system that was tailored to our needs. Fortunately for us, we quickly found eVIR, which we have been using as our internal system for over 15 years (?) and it has not disappointed since. The system is logical and easy to understand, so our new staff can quickly learn to use it. Over the years, we have constantly added to the system and any ideas we have had have been met every time. As a result, we now use the platform not only to carry out our day-to-day workflow, but also to manage company finances, documents and interact with our clients.
I would recommend eVIR to any company looking for a reliable, user-friendly and customised ERP system backed by a professional and very willing team."
Gergely Galovics
Managing Director
Családfa Kft.
Translated by DeepL

"We've been using eVIR since 2016.The big advantage of eVIR, which also has its drawbacks, is its browser-based operation. It requires a serious shift in approach for users who have been using a client-based system. But once you get used to it and learn how to use it, you can enjoy all its benefits. Platform and workstation independent use. Use it anywhere and on anything that launches a browser. Its functional architecture meets all your needs. Database-oriented use helps a lot with searches and reports. Almost everything can be customised and formalised. Cloud-based operation ensures that the system can be run on the right resources. The system is constantly being expanded, updated and can cope with any new task that arises, and all this quickly and accurately. Should a grain of sand get into the machinery, they will still fix it professionally, quickly and expertly.
Thank you for your long and fruitful cooperation and we look forward to counting on eVIR's professionalism in the future."
Attila Fekete
FocusComputer
Translated by DeepL

"I will be using eVIR from the end of November 2021.
I mainly deal with transfer invoices, I am completely satisfied with that part, it is easy and fast to invoice.
The filters and the search bar are good to use."
Dzsenifer Rácz
Hertz
Translated by DeepL
"We still use the eVIR system from the previous period, which is easy to use, and for us it was initially used mainly for invoicing to support our work.
Its ease of use is simple, fast and easily accessible from any browser, an efficient element of your system, which we claim from personal experience has been developed over the years to quickly meet the needs of the times.
Over the years of using it, we have periodically compared it with other systems in terms of value for money and usability from a web browser and have chosen eVIR.
We wish you good health in your work!"
Lukács Laszló – Flexible System Global Ltd.
Translated by DeepL
What is included in the eVIR Standard package?
registration of products and services
managing stock information in warehouses
partner registration
invoicing, delivery note management
printing paper invoices or sending e-invoices by email
financial account register with settlement information
automatic balance notifications and payment reminders
management of unlimited number of warehouses
complete financial processes (bank, house cashier)
sales statistics
and much more
1st month FREE
24.900,- HUF +VAT/month
0 HUF
Be one of our satisfied customers!
TRY IT FOR FREE!
No registration, no obligations.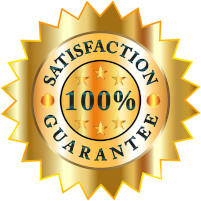 100% SATISFACTION GUARANTEE!
No loyalty period, no commitment.
The first month is FREE.
If you need more time to make a decision, you can request a customized trial, free of charge and with no obligation no time limit!

Don't delay your decision any longer!
You can claim your free first month ONLY by filling in the application form below: